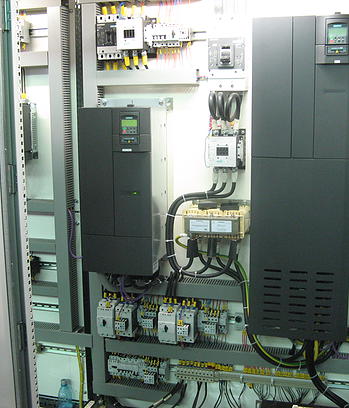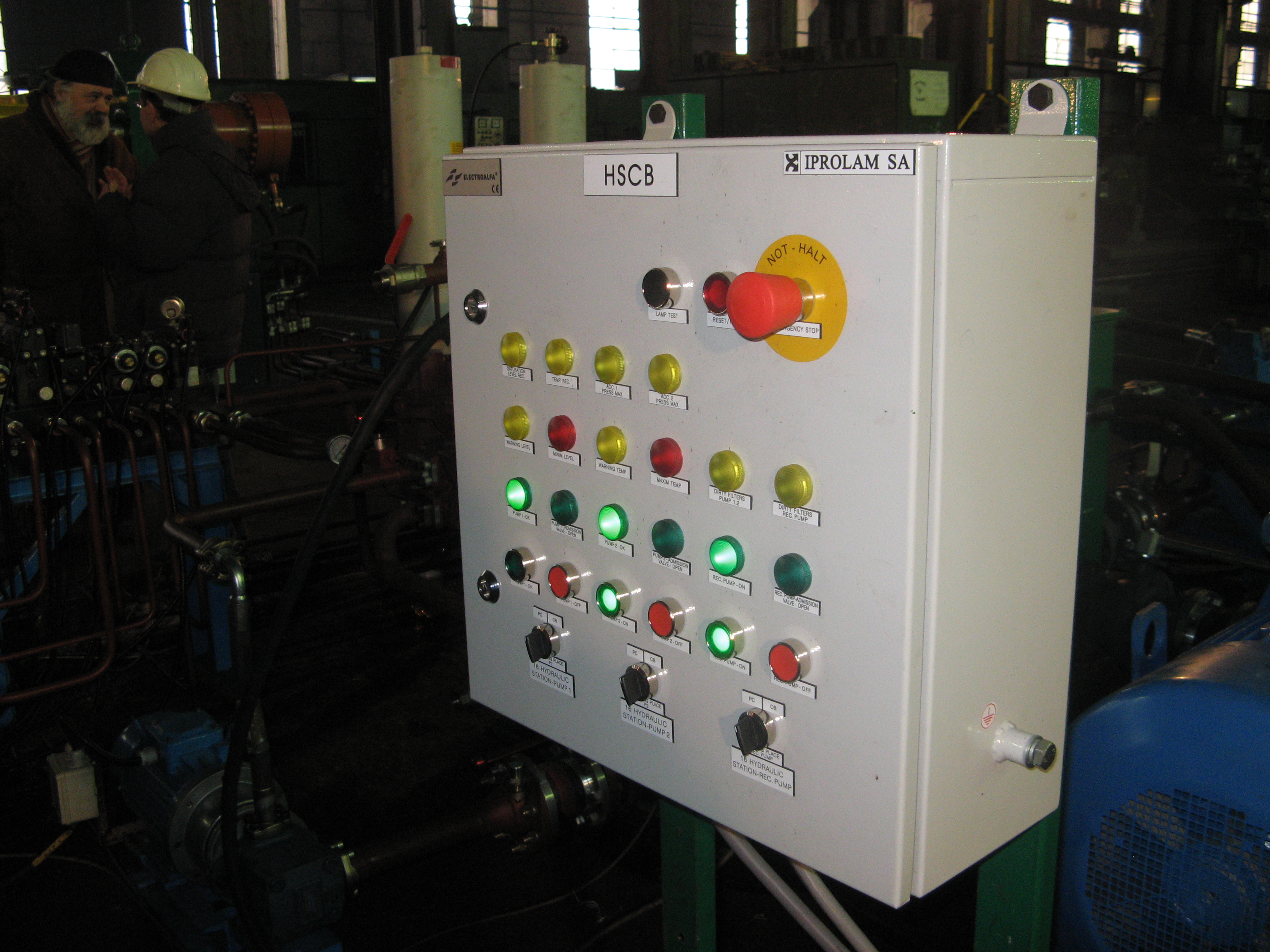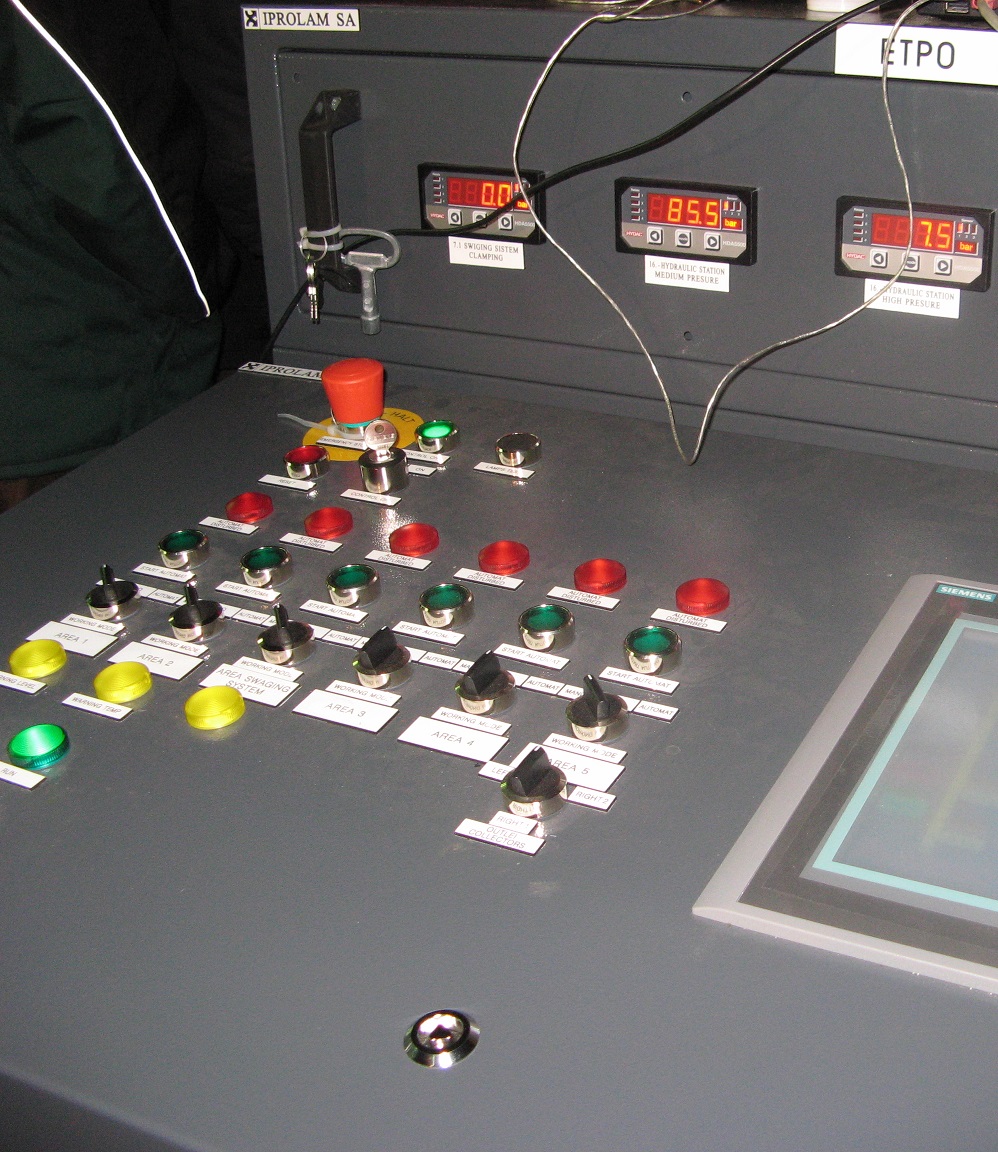 Electrics & Automation
We provide consulting, hardware and software design, delivery of mechanical and hydraulic assemblies and subassemblies pre-assembled and wired, cabinets, electrical panels, combinations of cabinets, desks, spare and replacement parts, training, technical assistance during installation and commissioning, troubleshooting and maintenance in warranty and post warranty period both in traditional activities, the management of the mills and metallurgical machinery manufacturing operation in general, as well as in other industries.

The Department distinguishes itself by a vast experience in its specialty, both in our traditional activity area, that of rolling mills and metal processing in general, and in other industrial domains: the heavy machinery industry, machining industry, construction materials (gypsum, cement) paper, rubber, fuel transport, fuel extraction.

Among the project types issued by the Automation Department we would point out the following:
Electric power supply installations, distribution installations - power and lighting, installations for air conditioning systems, grounding installations;
Automation, control, measurement and adjustment systems for continuous thermal processes;
Adjustable electric drive installations using AC and DC digital converters;
Sequential control automation installations with programmable logic controllers, microprocessor-controlled equipment;
Computer monitoring, management and control systems for technology processes;
Industrial communication networks.
Our specialists' capability and competence are illustrated by the important number of top quality works, both inland and abroad, for renowned customers like SMS-DEMAG, SIEMENS, AEG, from Germany, ANSALDO SISTEMI INDUSTRIALI, TECHINT from Italy, SIEMENS VAI-CLELIM, ANSALDO - LOIRE AUTOMATION from France, etc. During all these years of designing and commissioning of complex drives and automation systems, the department formed a core of hardware and software specialists, together with technical assistance and commissioning, service and training specialists, whose competence was acknowledged by all the companies we collaborate with in these activities.

We give relevant services for all activities related to company products: SIEMENS, ANSALDO Industrial Systems, Addi-data, namely:
Consultancy
Hardware design
Software design
Delivery of assemblies and sub-assemblies
Delivery of components and spare parts
Training
Technical assistance at installation and commissioning
Troubleshooting and maintenance in warranty term
Troubleshooting and maintenance post-warranty under Service Contracts
As a natural consequence of proven competence and thoroughness during the collaboration, the significant volume of work completed and put into operation its own purposes and the endowment by ourselves a "design center, consulting and training" at the Institute headquarters, our firm is at the present:
Integrator and dealer for SIEMENS, NIDEC ASI, ADDI-DATA, JOHANNES HUBNER Giessen
Service unit authorized for SIEMENS, ADDI-DATA