Architecture & Constructions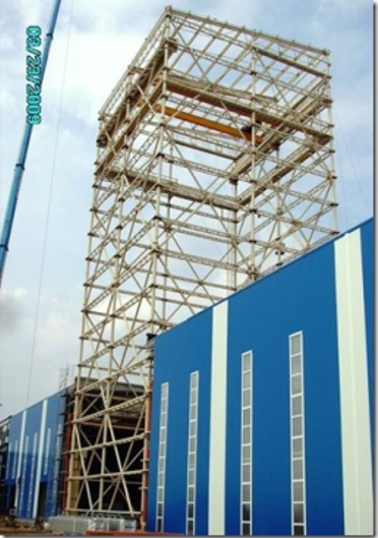 The professional competence and experience allows department specialists to adress a variety of specific works outside the metal processing units, which in recent years has made IPROLAM be requested by foreign and domestic companies for unique projects.
In the spirit of the 10/1995 law, concerning the construction quality, we have specialists who are certified MLPAT as inspectors and experts, authorizedfor design, execution and exploitation of the natural gas instalations, for designing steam boilers, certified for conducting environment and impact studies.
Some types of projects developed under the construction department are:
Civil and industrial buildings out of concrete;
Metal construction projects;
Masonry construction projects(civil and industrial);
Projects for general work plan (horizontal and vertical land arrangement, roads, railways, topographic surveys etc.)
Architectural design works, for civil and industrial constructions;
General Town-Planning projects;
Consolidation works for civil and industrial constructions (concrete, masonry or steel)
Restoration projects for historical monuments and national assets;
Expert assessment and consolidation works for civil and industrial constructions;
Corrosion protection projects for reinforced concrete and metal structures, thermal- and waterproofing insulations;
Chemical installations structures: pickling, metal plating, water purification, emulsion breakdown, toxic components removal, acid regeneration, water softening and de-mineralizing, protection gas preparation, etc.
Water plants design;
Industrial, household and rainwater sewage systems;
Industrial ventilation plants, stations and installations;
Heating plants, heating distribution centers, heating installations;
Compressed air storage and pneumatic centers design, as well as transport installations, with or without additional energy fluids.
We approach, with equal competence, new structures in concrete, steel or mixed solutions, older structures that need expert assessment and consolidation works, we find innovative solutions for foundations in difficult grounds, as well as special destination structures for specific technology processes, such as water plants - with cyclones 40 meters-deep and 30 meters in diameter, 1000 - 2000 cu.m water towers), chemical stations, electric power stations, scale channels, electric cabling channels, and many others.